Mornin' everyone! What a post today - I've got THREE gorgeous new kits, TWO new template sets and FIVE (yes, five!) freebie co-ordinating alphas today.
You can pick any of these up beginning today at
Gotta Pixel
,
ScrapMatters
and
Scrapbook Bytes
. Starting Monday, you'll also find them at
Elemental Scraps
. Happy shopping!
Ok - take a deep breath - here we go ....
First up, a gorgeous collab called
Cosmodellic
by Connie and GirlBoyGirl Designs. I love the versatility of this kit - you'll be able to use it for girl layouts, boy layouts, alien layouts and so much more!
Next up, Connie teams up with Bella Gypsy to bring you
The Three Rs
. I love the colour combo in this one! Be sure to check out the
Homeschool Add-On
and TWO co-ordinating template packs -
I Live For Recess
and
Freshly Sharpened Pencils
.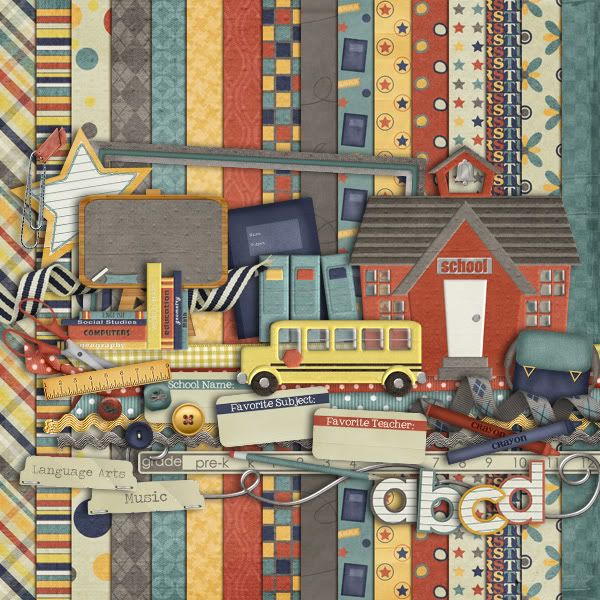 Finally, an AMAZING solo kit called
Dance Machine
with co-ordinating templates. Do you have a dancer in your house? This kit will work for all types of dancing pics - and even other pics. My layout, for example, is of my daughter's first pedi! LOL.
Are you still there? Have you run off to pick up these lovely kits already? Not so fast - I've got FIVE free alphas for you - they co-ordinate with Cosmodellic. I hope you like them! Let me know what you think - I love your feedback.
LINK EXPIRED