Celebrate Him by Connie Prince
Boy Girl Party Templates by Connie Prince: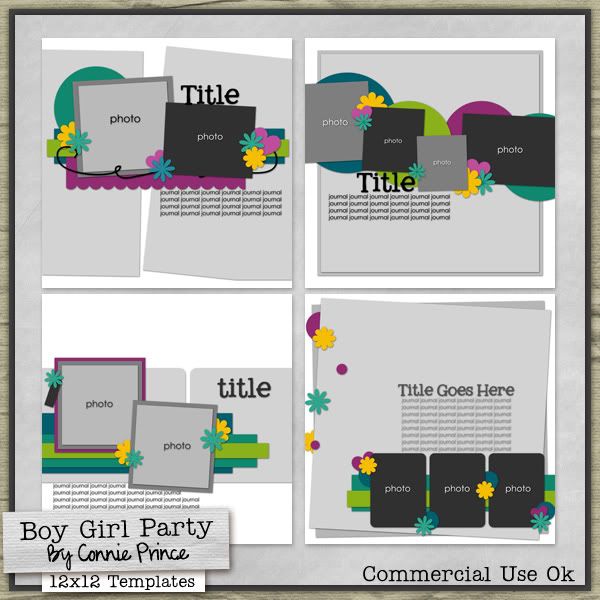 Here are some layouts by some of the talented creative team:

Celebrate Her by Connie Prince
Bargain Bytes Friday at Scrapbook Bytes!
Today is Bargain Bytes Day at Scrapbook-Bytes!! Stop by & grab these deeply discounted products, on sale today only!
Bargain Bytes Deals
---------------------------------------
Here is your freebie:
Today I am bringing you a freebie from Shari Sekel, She used Celebrate Kit by Connie Prince to make you a alpha freebie. I hope that you enjoy it and please leave Shari and Connie love if you download!