Happy Friday everyone, we're finally seeing sunshine here today & I couldn't be happier :) Looking forward to a nice peaceful weekend!

I'm hosting my weekly Speed Scrap tonight at Gotta Pixel, 8 pm EST. Join us if you would like to, we are in the chatroom or you can follow along in the forum :)
Also, I have a new newsletter! I'll be giving away a $25 gift card by random drawing when the next 50th person signs up. The signup is here on my blog (look in the right column at the top)! My newsletter is only sent once/week & will include exclusive freebies by me, coupons, etc!
I've got lots of new products to show you today so let me get right to it!
--------------------------------------------
Toothbrush Tango
Mouthwash Mambo Templates - CU ok
Bedtime Business Templates - CU Ok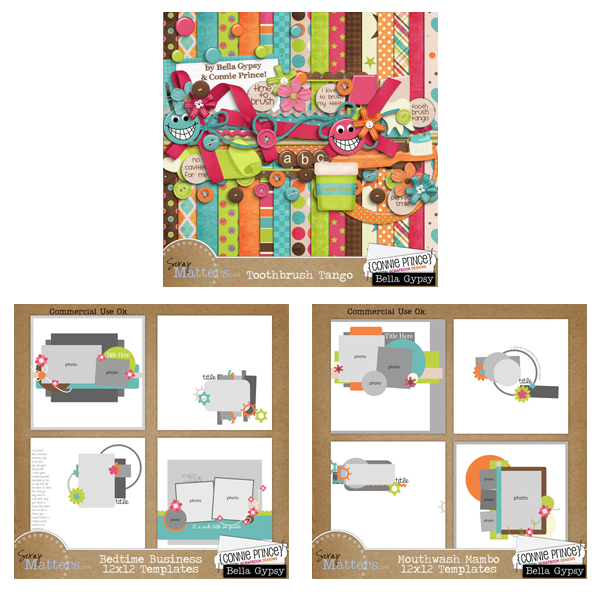 Cute CT Inspiration:



by kim21673



by Dalis
--------------------------------------------

A Magical Place Kit
A Magical Place - Word Art
Life's Little Moments Word Art
5x7 Brag Book Templates 13 - CU Ok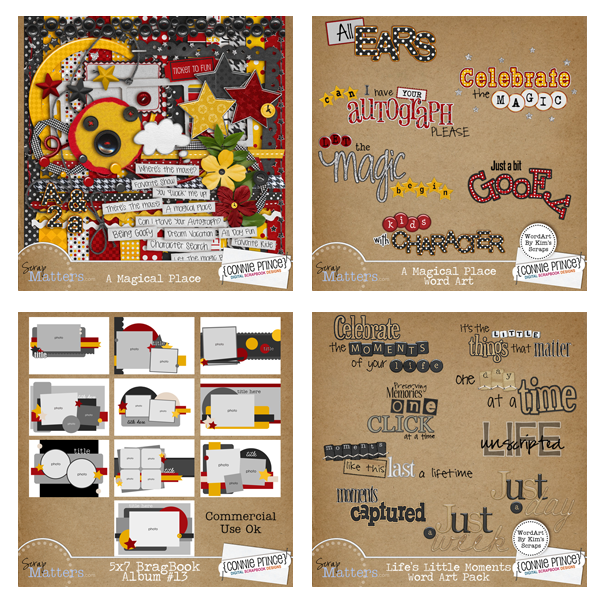 Cute CT Inspiration:



by kim21673



by Jen

--------------------------------------------

What's Cookin'? Bundle
What's Cookin'? Kit
12x12 Pinch of Love Templates - CU Ok
What's Cookin'? Shabby Paper Pack


Cute CT Inspiration:



by Madae



by twinsies
--------------------------------------------
Today's Freebie by Cate
--------------------------------------------

Thanks so much, I hope you have a fantastic weekend!!

Connie Prince