Wow this weekend was a blur of shopping for me lol. I digi-shopped & even went shopping at the mall with Hayden. I've definitely had my retail therapy for this week at least!! I picked up so many awesome new digital products, now just to find time to use it all but who could resist those sales?!! I hope you found some perfect new goodies too!
I have a new kit in the store, it's super cute I think :) I started revisiting some of my earlier kits, not redoing them exactly but taking inspiration from the colors, etc and creating new kits. That is where this kit orignated from at least, I used some of the same colors & the same title as I had before.
Sweet Potato Pie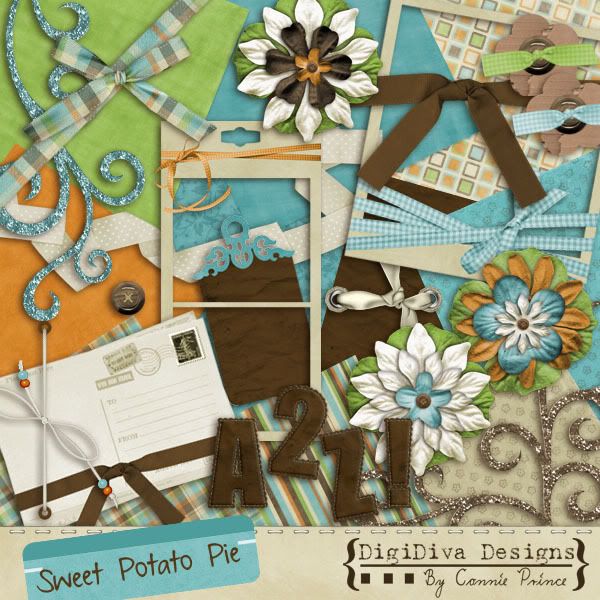 Oh! I got a new guest CT spot for November, I'm very excited to be working for Kiki Halbert over at
Scrapbook-Elements
!! I just finished up my first layout using her designs this morning :) This is from a great kit called "Harvest Moon Jeans"!
Our Family
Just for stopping in today I have a free quickpage for you :)
Download HERE
Wishing you a great week :)
Connie/DigiDiva