Sunny Sunday to everyone! This is Nancy aka physioscrapper here for Laramie (scrappycoyote) as unfortunately her internet went out and she was unable to get online to publish. She will publish the winner or winners of the puzzle quiz next week for sure.
In place of fun, I'd like to provide you with some amazing scrapping inspiration made with Connie's latest collection release
Project 2014: October - Bountiful Life
. This kit is so full of gorgeous color that it will match with almost any photo! Definitely you don't have to look around or wait (if you're in the southern hemisphere) for the trees to change their coat to one of many colors.
Best of all, the kit and full collection is on sale 40% off to the end of the month! Don't wait to get it, now is the time and I'm going to provide you with some inspiration to get started!
By Judy and Audrey:
By Meagan and Shellby
By Melly and Suzan
By Rachel and Shawna
And now some inspiration using other templates or designs:
By Bobbie and Cindy
By Lori and Debbie
By Amy and Lori
by Stephanie and Chris and Jerusha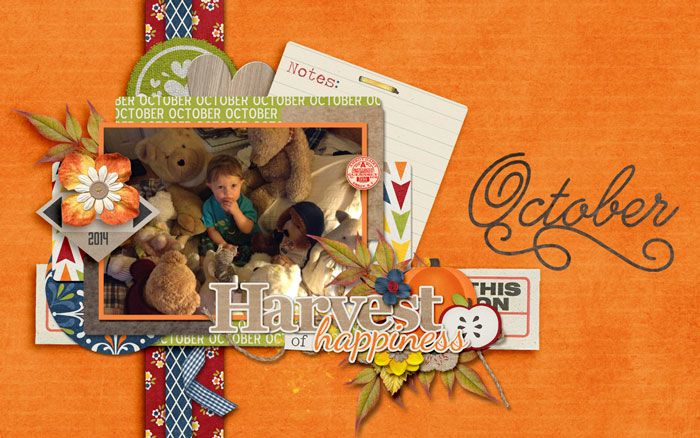 So you know what you HAVE to do now, right? Head to the store and pick up the kit and extras!
We look forward to seeing your pages in the galleries! Don't be shy and share!