Happy Friday everyone :) I hope ya have some fun plans worked up for the weekend! We are headed to the lake and I have a cold or something so it should be an interesting weekend lol.
I have a couple of new products on sale right now in both my Divine Digital & Gotta Pixel stores!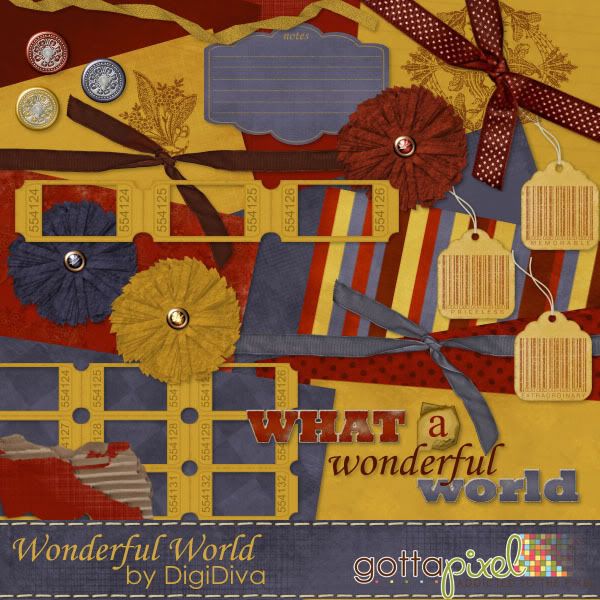 Wonderful World
I had SO much fun making this kit and I hope that it shows. It's full of vibrant colors and some really unique elements :)
Tickets Please
I think that you will love love love this new twist on an "old" scrapbooking staple!
MORE wonderful lo's!! Let me show you what they've been up to..stop by the gallery & leave em comments if you will!
A Moment to Remember
by Julie (jennajul)
Kit:
Moments Like This
Wheels
by Tracy (tracyfish)
Kit:
Extreme Boyz
Faces of Summer
by Lisa (zephanee)
Kit:
Fiesta Tropicale
That's all for today :) Have a great weekend!!
Hugs, Connie